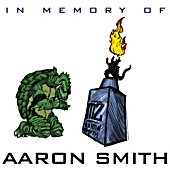 DAWGLYST DAWG DAILIES

Greetings and Welcome to The DawgHaus™
Saturday Night : 11pm to close Pacific Time

DawgHaus is a leisure service of


Note: The above 'devise' is a link to the KSER donation place, not The Dawghaus coffers in any way.
please, in an effort at transparency, know that all donations made using the above link go directly into the KSER General Fund.
PLEASE SUPPORT YOUR FAVORITE PUBLIC RADIO STATION
(AND THE BEST ON THE WEB) BY ACTIVATING THE BUTTON ABOVE WITH YOUR MOUSE.
USE THE OLD SKOOL LOGO ABOVE RIGHT AND CLICK THROUGH TO THE INTERACTIVE KSER MAIN PAGE.
CONSIDER A 'TIME RELEASE' GIFT OF TEN USD A MONTH. SIMPLE AND PAINLESS.

<br>
feline physics - the achievement of anti gravity

Will the feline land on its feet? Or will the butter splat on the ground?

The laws of butterology demand that the butter must hit the ground, and the equally strict laws of feline aerodynamics demand that the feline can not smash its furry back. If the combined construct were to land, nature would have no way to resolve this paradox.

Therefore it simply does not fall.

A buttered feline will, when released, quickly move to a height where the forces of feline-twisting and butter repulsion are in equilibrium.

This equilibrium point can be modified by scraping off some of the butter, providing lift, or removing some of the feline's limbs, allowing decent.

The loud humming heard by most sighters of UFOs is, in fact, the purring of several hundred tabbies.
DAWGLYNX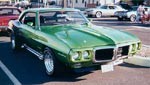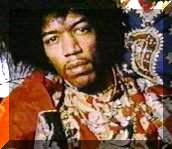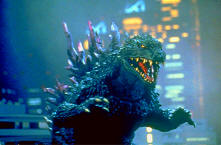 juxtapose brock pytel david bavas vaguemoon the nicholas russell group

---
---
1119
hippy new year...and here i come again...another year of pleasure/pain/forgiveness/gangbangers posture...more posturing in the post terror world...today the fear will press from the ongoing hate machine available to this day...hot prospects willing to line up at the door...more morons milking meaningless money manning monitors midfield...
this is, without doubt, what mommy warned me about...watch out for the mean governor...the make-work devil in bmw or benzo...thus it is and shall be...
with either clan, the roasting renders pain by ripping...so many hormones, so little time...
11238
wonder of wonders...i'm still employed!!!...the politics of the place dwell on a level i will never quite grasp...too many divergent personalities involved...moving - slow, med, lightspeed - all these at the same time...never know when and for how long i'll stay 'rubber side down'...if for five minutes, seconds, nano-sec's worth...it is a fluid condition...very insecure yet, ruled overall by cost...wager what it would cost to toss away eleven years of experience...either billions or nothing...depending...
wonder number two...peter k. has left l.a. (city of my birth) and gone to oakland (real close to the foundation of mom's side of the family which are further north, but not much - where i should have been one rich s.o.b.)...he tells me to visit...i might if only to look lovingly at the house that should have been mine...way up in the hills...koenig style...
wonder number three...i have managed to piss off another friend by being flip...never...i repeat, never do that in email...irony just sinks through the page...
in a separate event: goodbye, my acquaintance, all good things will reach you now...now that you have 'less baggage'...
11158
welp, i may have declared the carrier officially over...i smelled the chum churning in the waters, off the fantail all thursday...bo and i must part ways...working on my eleventh year there...longest ever...lifetime record...the downside is that i'm now fiftyseven and too old to hire for anything significant...so off i go...it's been a good run but now, i'm sorta glad it's over...i can rest now...
10268
mighty sorry about that...was really ready to deliver the 'traditional' halloween show with all it's crazy mix of 'overseas' sound...dialogue...and subtle visions of audio hell for your 'porch pleasure' when, out of nowhere (well, really i caught it on the stool...which is what i call my workstation...sick as hell...or, at least, heck tonight...next week is a day late so, i guess, it's wait till next year...the next 'special' of the year is due to be the 'bob marley birthday' show...that one i won't 'sick out' for...promise...
10128
i'm naked!!!...i'm the naked website!!!...when the new guy pulled the trigger on the new kser page...at first, i died -gone - kilt - not there - dead...now, i'm back but without skin/background/theme...what do you think?...not like i've got 'naughty bits' to ogle but really, not bad huh...slender, even tone, tight and flat...what more could you want...not an ounce of fat anywhere...except for the clown managing the input locally...
tried the 'auto playlist' feature for the new website last night with mixed success...what i was playing at the time showed in the 'now playing' banner ok but, it wasn't building a list below in the window meant for that...then it started to 'jam up' in that it went into 'not responding' with every change...i eventually gave up...the request email isn't working either...don't waste time trying for now...they will get it fixed and then push it on the air...so stay tuned (like you wouldn't) for further info...
it's a 'three and out' kind of day for the 'hawks...so far...end of the first...later?...my dodgers will get one more chance to change their fortunes...so happy to see the 'townies' get some again...i grew up with those fab long, tight series games between the dodgers and yankees...pitching duels and small ball...the best it gets...the goods...
fall is showing on the felines...the younger siam colors are darkening to a more 'overall' choc look...good to gather whatever heat...environmental effects on cat fur color...clear 'soft money' project grant...pray for democrats...or forget any dream of ever retiring...tightly wound...just like 'the fed'...but i am willing to slash my interest rates by five full points...stimulate the hell out of ya...
9148
is everybody happy? part of me is floating in sunshine...part of me dwells in hell...it's the wave in the middle...the line, the wavy line...
my day is buoyed by contiguous, yet redeeming situations...via email, something so lofted, a smoother of the road...bass player to the gads....our touchstone of the sacred vibrations...the third rail...well, he gave me 'ups' like i never seen, my eyes popped...
the other being last night's program...best of the week has been moments of music...the wall of sound that is the d'haus...my big fun...something to roc about...direction in the rise...
but then...the cold war got bumped up to a hot war and yet, not one mention of it since...our new v.p. declared a shooting war with russia...yep, go right into georgia with tanks and ground troops and air support...
along with our 'failsafe' point...but, then, we'd never get to that point...would we???
when s.a.c. goes back online is a sooner or later proposition now...the endless waiting war spent the kind of kale needed but actual blood war has more 'punch'...personally, i back the covert...give me james bond...small, effective groups of operatives, sneaking up on the terror and...pop, pop, pop (over)...as opposed to grouping all of our young generation with weapons, line them up, and send them down the main road...up to the gate...and to certain death...
but we were talking flowers in the rain...smoke floating out the windows into the sunny afternoon...warm and sunny early fall...all up and down the coast today, smiling my toothlessness...happy at my solo success...
7278
don't run aground much anymore...no license to buds...not a peep from family...oh yeah, forgot for a second...it not larger than life, it's much smaller...in order to be ordered, in that order...you there, on the road...be well and grind the standards...thinking all the time on the ghost of bo...
a goodnight to suffer...but then, ain't they all?
7218
what would happen if england was actually russia...depending on to whom you are inclined...inclined...reclined with...
perceptions of the last four weeks brings on a slight headache>not that it was german or russian or english but it was certainly boeing>>it brings to mind the first of the 'big offence deals'...the union of unions barks now and we might see ten percent of what they get>>>it's always been that way...
and what of france...a mexican ex-pat told me about his villa where everyday of the year it's 75 with 'lots of germans...'
drifting along during monday's scape i find only five pounds off the weight of that monkey but that's half a tenner anyway...more later...
6298
lydia, oh, lydia, oh, have you met lydia, lydia the tattooed lady...
i spent about a hundred hours, calling, visiting, requesting tunes of, and generally becoming a speed bump to stu whitmer before he granted me ninety minutes air time a week to produce an all reggae show which i named 'cool runnin's'...saturday afternoon/evening break...5:30 to 7...just before david ossman and his ossman's audiola...
back then, when jack straw had the license and deep pockets and a lavish (by current standards) budget...budget for staff...and we had plenty...ask ed...ed was there...along with nancy and stu and a sawed off firebrand named joni...innovator, bold idealist, and part time music director who became a regular listener to (and caller of) my little reggae show...
after months of calls between us, i developed an affection for joni and i joked with her many times about running off together to somewhere exotic...as it turns out, she made it there for both of us...and then called the game due to rain...our loss because we didn't know and the one's who did, didn't act...and left her too alone, too close to the edge...
i'm sorry lydia...you see, that's what i suggested as an alternative name for her...we both agreed that joni was just too '70s for someone so obviously a 1940's soul...i thought lydia worked far better...she liked sofi and i had to give it to her...i've reinvented my handle some five times in my life...just for revenge against being named bob...
today is being spent in conversation about her and how my life was enhanced by knowing my sister, joni/lydia/sofi...good night sweet lady...
578
one system to rock, another to roll...if it comes down to me, which is bloody impossible, i'd go blind...in a drought of happy, sexy, hoppy, snakey...all oral, all done better without teeth...oh, blessed, furry...i can see you with your hands flying, i know it's own thing is much larger than it needs to be...helplessly pondering punching bags to no avail...how did i know...
what a hoot/been looking in on a brit series called 'danger: uxb' having to do with 'delay action' ordinance dropped on london during the blitz of ww2...also, as i remember explained in the film 'shindler's list', the slave labor used in the camps during the war did it's best to screw up the bombs and such they made so as to do the same to the gerris that used them in the effort...what a hoot/
to those who also 'stand and wait', i salivate, leaves me cold (&wet)...
4208
oliver and lucifer were slimy down the street one day when the pope drove up to say he was sorry and all about the buggery and if anybody wanted to talk about it why come on over so we did...o&l, surprised as all heck, wondered what the old nazi was on about anyway and how would he know anything without being told so they split....him...up between them while all the time going back at him with the truth mixed up with stories they had been hiding for years...under their...hats...
days later...
gone sleekly with the hot red orb - up over the plateau on the bluff of the butte...plainly perplexed pertaining people plugged with old pipehair...
goodnight and goodluck...and thanks to the lady in red for the rescue...
4138
'get this one here and we'll get to work' he said while sliding down the hall toward spain...last night got a hot groove to it with all the dk's stuff and then i did my best to 'plane it out' as it were...monday on it's heels...sunday sauntered by like diamondback in the sun...thanks for the fur...
488
afternoon sly shy simple and fly...
spoke with jim for the first time since the great lost kinks episode...he is better now...turns out that in the last three years he became 'partially dead' as most of his systems were shutting down and he had blown up to three hundred and some...turns out to be mostly water as he changed doctors and got that second opinion...
thinking about another jim now and hoping he is doing his best...and then there is michael...his loss is deep and he's tired but we all could all be a bit fresher...just the breaks mon...just the brakes...
448
good evening uncle bic...unlike the predecessors, the flow here is unkempt, yet, received...untold, yet, coffee station fluff...there will come a time you are filed away...filed away, filed away, where do you go when you're filed away...
3158
good morning uncle bic...hope you get as good as you give today...and not only today but every day you breathe...
think back pilgrim...once upon a time, i had a dream...or was it an alien arriving avidly advocating advertising avoiding avarice...
along with...
apologies...for being late, for being short, for being that unattainable aspirin that tolls for thee...pain free...just like you wanna be...
perhaps, but only in my own space can i cavort like candy...
i know you're mad...please let it begin with me...
3118
a feeling that things will never be the same since (insert event here)...
i am informed that things are fun on soulstage3 minus the headache of shopping the rites...
i have internalized the nightly goofball and it's taken effect...the question begs to be asked...do you sleep warm or cool...
thanks for everything lacy...i miss you...
2238
substance such as peace grew...among the 'good' planets of the uni...all perfect on planet doom...all perfect on planet doom...
glad to see you are still there in the dark...lurking about after 'lites out'...
as a charter member of the 'flashlight under the blankets' set, i proclaim it good and wholesome in planning and execution...
in any event, it is always good to make the situation 'hands on' in order to maintain excellence...and in that stead...
tonight will be a song/event in ache...a random punch to the kidneys kinda thing...
just like real life...
gvt
---
12237
the day before the day before the birthday and all is...complicated. just the other day...1218 i believe, i received a phone call from a family member i don't normally hear from...didn't recognize her at first then, while inquiring into her newborn, she stopped me with the news that my sister had 'gone stage three lung cancer' on us and that she 'just wanted me to know'...upon getting the phone number of her hospital room, i attempted communication which aborted on arrival of doctor x...twenty minutes later, still there...twenty minutes later, still there...twenty minutes later, in the bath so i left my numbers and have had nothing since...this is normal for us...probably you as well...nothing stops like life...
thanks to the col. for his sets last night...great music by past masters...the dawghaus promise...
back from the deep...when the holidays strike and it's eighty five out, it just run afoul somehow...the picture and the sights...no matter where you are now, i hope you are among friends, in love, well fed, and warm...
12157
HAYY..LA..DAY...HAPPS ON HAPPSSSY (salute from the inside col.)
how cold is it???...my bro got frostbite on his hands during a delivery last month...the worst winter ever? -- ass yass -- add the windchill factor and bam>>> 17 to 34f /// cold but not much moisture to call snofall...slight flurries that's all, so, what do you call fierce...cold bitter wind or insulating powder...
still majik in the air here and there...massive on the les paul assault to my morph soaked brain...she's playing voodoo chile...soooo cool, this lady in red...he says...looking forward to kissing her later...she put together a display on the front section of the 'pound that gives the appearance of candy canes floating and forming a corral for the reindeer contained round the spiral tree...all dead white...with candy cane red...floating above the landscape...
ANDNOWTHIS:
i love uncle bic...there...i've said it and i stand by it...the rouge musician from the third canal has halped created the funkey and i mean fun-ky 'Go' for a record of current musical events worldwide, heck, universal...as is the sound here...dance music for the universe...dance music for well adjusted maniacs...i love to eat cheese and eggs and potatoes...but not like i love uncle bic... bn.
1287
hold the freak in fone...djw plays rockabillie to open his segment tonite...i gave him handfulls of hell about it...then - a long time listener to 'bill' from 'bill and russ' or dj wheelz from his techno show...not knowing they are one in the same...and blew up in a grand scale about him messin with his head...freak in rockabilly...when i confronted him about it, he simply said that he learned that from me...no argument..
11287
Edit, my friend, edit…

you find me remembering many voices, saying that same thing, while I considered my own place in the world. Read, read, read…everybody…old and new…ravish, consume, tear into any and everything you can get your hands on. Daily rituals like 'the times' in the morning and rw emerson at night… like an english with marmalade and a steaming brown liquid… like rolling into her arms with wiley delight… like getting to know yourself in some radically new way…

I am 'one in twenty' when it comes to 'getting it across'. More than imaginable, less than likely, my words go farther to confuse than clarify. I have no more 'education' than my own. No training, experience, or opportunity other than my own. When you talked about being 'on a level' and the difference in our styles, you made reference to quality with which I disagree. If you 'like' something it means you had fun with it or found out something exciting or cleared up some mystery or other. A little tunnel between you and pleasure, traveling straight to the point or over the valley and through the woods to grandma's house…

You have no idea how exciting it has been considering the opportunity to 'do something' for music by writing about your band. Now bump that up by ten grand thinking about a nice large venue for those thoughts. I have been published before but always small (and with much love) and I have been happy…and lucky…even after demanding edits, my stuff seems to stay intact when printed. Weird considering my low points …non stop wonderment…

There have been more than a few miles and days between meeting you and now. By sheer number, the faces blend for you now to the point of giving me blonde hair (instead of the actual silver) and Lin, her of long neck, is a good foot taller in your mind than actual. Final trick here is the review of the rather mundane questions I offer and mild observations, if not cynical, then deadly. This it not a sin…its normal…memory clogs with new events daily…difficult keeping even a great orgasm in the 'temp file' with any accuracy.

What I am trying to say are these:

Thank you…with hopes for all the continuing luck and success…life altering experience…all goodness flowing your way.

Success by the ton made possible by your considerable talent and the fluid on-stage communications between you and your bandmates.

Love, mostly love all of your days.

-30-
11257
the rams are doing just that...such big meat out there...hohohehehahaa...tatupu has a tire tread tat on the forearm...at halftime its' 19/7 stl...
monday looms with straight eights so no problem...attend at eight and still out by 4:30...
last night's big surprise was talking to pete kardas from down in my hometown...cali agrees with him...claims the atmosphere as opened his radical politics dna to the sunshine...being very active and amazed at how many issues we have to cover...almost need to be twenty years younger to keep up...whatever energy i put in is verbal at best...not the man...
take that william scott...you just shouldn't have lied to me...the truth was better than the illusion this time...
ok...third quarter...hurry hurry hurry up offence...down to the 20...no time to adjust rams defense...third and two...ram down...he lives!!!but still on the ground for the bud ad...seahawks 10/19 rams...yet, three and out at six sixteen...and at five fifty nine...well into seattle turf...kick return forty yards...jackson splat...interception!!!...seaball...marching, marching...first and goal dion branch td...play fast and win ---17/19--- give it away and lose...
4th Q?...sac you!, sac me?...sac you!!!nine minute warning...3xfirstdown...to the ten...measure gets third and one...flag/facemask/half the 'tance...td with extra point/seahawks 24/19 rams...pass interference on the hawks...with two and change...and that's the final...
---
4137
wandering helps the system...looking through search results on alt.engines can reveal interesting and fun action items...this was discovered using something called cc (creative commons...it's there under the drop-down for your 'G' tool on the G toolbar)...you gawnna make a move with this...
467
tomato bisque or chunky tomato...another monster vanquished by Ultraman...yeah, Ultraman...the guy really tall when in the Red Suit...all back from the 60's...phil says he saw them all in black & white back in NY...the color on this new reissue is warm and clean...a lot of the same talent involved with godzilla and it shows...big fun, volume one has 39 episodes on 6 discs which you can tell to play endless...seven or eight eps in a whack...
437
i did attain the 'april fool' status this year with one that rivals my 'darwin award' events...too hard to say no to and too hard to speak...2...
it's the eighth and looking good for the swinging mariners...if we have that 120 win season, my 'happy valley' will have a 'happy ending'...perhaps in the lot...
thanks for paying attention girl...and yes, it does look good in black...good luck back home...back in the boeing cold...
3277

Now the sheriff wants more and I just ran out…

From time to time I notice the drain like today when the words just blend together…wrapping around like a run-on sentence…making less and less sense as the clock keeps shrinking…

The time may be short (especially the lead singer) but the experience has been phatpharm happy…in that I remember 'the thrill of it all' like our tongues met only yesterday…there on the hill behind the park…all ten of us making out like mad while getting 'floor direction' from one five years our junior…

Or that projection booth in Tacoma during the convention when you let me under your dress for the first time…it was always the first time, with my brain on fire…you would have known you had received that day…

Now my lungs rattle and what's left of my hair is going blonde but I still remember and I still deal with it the same way I did when I was fourteen…

Fancy that…
ゴジラ
G vs The Sea Monster 1966

Did you ever have a dream date that somehow went pretty good but the wrong girl showed up? This movie is kind of like that. Originally the script was written to involve King Kong but things did not come together so it was decided to go with the biggest shrimp possible. Thus Ebirah was born.

I try to imagine the story meetings and script reviews for an outing such as this one. "I think this is a good time to put out a movie with terrorists (The Red Bamboo) and a marathon dance contest!" or "How about an adversary that make you want to clarify some butter!" Words never spoken?, perhaps…

But then, when dealing with fantasy, we know anything can happen. We depend on that condition. The welcome flash of light either on the surface of some ocean or bay or mountain top, shifting to reveal our favorite lizard bellowing that familiar sound reminding us of time spent in dark theatres or around bowls of cold bran flakes on the apartment floor late some Saturday night. Places where anything can happen.

So what to do…what to do…
Let's cruise through the dance, pick up a couple of rejects, trek to the marina and look at the boats – outside and in – "I wonder what the owner looks like…" "Just like this…" the weapon bearing fellow bellows…

What reveals next is the reason for all this. Our hero (?) is looking to find his 'lost at sea' brother. After spending the night aboard, at the owner's request, the next obvious thing to do is raise sail and take off before the owner wakes up. Well, at least it keeps the plot moving along…

Of course, there's a storm which breaks up the boat, and a handy island to be all soaked, sandy and bitchy on, looking to survive. And what an island…Infant Island… Remember Mothra? Remember our terrorists? This is where they hold the native population hostage, forcing them to make a variation of the famous 'red' sauce, a 'yellow' variant that just happens to 'control' a certain shellfish…fiendish huh. Oh yeah, and they are making nuclear weapons as well…

Now you have the setup for the 'Monster Battle'…Ebirah against Godzilla…which begins with a rousing game of catch between G and the big seafood buddy…a surprise visit from the Giant Condor (Dai-Kondoru)…a tired looking Mothra…and the Air Force!!!
---
Fun Godzilla Fact:
The sound department tried numerous animal roars for Godzilla but felt they were unsuitable for an animal of such immense size. Akira Ifukube came up with Godzilla's roars by rubbing a coarse, resin-coated leather glove up and down the strings of a contrabass (double bass), and reverberated the recorded sound. Also, Godzilla's thunderous footsteps were made by beating a kettle drum with a knotted rope.
ゴジラ
Gojira 1954
There are a few things I don't remember. A few things I might remember. And some things that I know I have painted with bolder strokes than really happened.
Today, my thoughts shift to the memories of Raymond Burr speaking low, almost in a whisper about the destruction of Tokyo. The shame of this is that the first time I saw this movie, Godzilla, it happened on the small tv screen which did not in the least provide the needed power of image to bring the story across. Heck, I didn't even know what I was missing. Things like that don't cross the mind of the pre-teen boy. Only later did I find out the truth.
What I was watching that day wasn't the way the movie came out in Japan. Not even close.
Years later, when I did see the original release, I also saw it with the original Japanese language without subtitles and even without the aid of being able to understand the dialogue, I knew I was seeing a totally different, more powerful and meaningful, Godzilla (or Gojira as the original film and monster were called).
OK, I realize this movie is now over fifty years old and in some ways it shows. Something you find out as time goes by is that only in context can you truly know the total experience. By that I mean that in order to get all that is available in this movie, one must watch other films of the era (1954). Whether it's American or Japanese, you will soon come to the conclusion that despite the low-tech special effects, you are seeing something special.
The pace, the acting, and even the texture of the film say this and, if this works, you will come away with a feeling for what it must have been like to be in Hiroshima during the a-bomb attack (which is what this film represents). Dig the desperation and society busting destruction here. Now watch for the unusual way the threat is dealt with.
Here is one aspect that is never repeated in the Japanese series (the only American production did not follow this element). Godzilla is actually killed using something called an 'oxygen destroyer' and is turned into a stack of floating G-bones. A myth is a special kind of story in that the main characters can be indestructible and even come back to life for little or no reason. Early in the Japanese series, it was deemed that the nuclear threat around the world will never die so, it figures, that it's icon, Godzilla, will survive to make life scary for the rest of time.
For the first time it is now possible to get a package of both the original release from 1954 and it's American redo from 1956 (the one with Raymond Burr) and compare the two. Happy viewing youngster, you get to start in the right place.
In the coming months, I have been invited to review each and every release which I will attempt to do with my own personal view of what works and what doesn't.
In case you want a complete list of the order of Japanese release, here it is:
Godzilla (1954)
Godzilla Raids Again (1955)
King Kong vs. Godzilla (1962)
Godzilla vs. Mothra (1964)
Ghidrah, the Three-Headed Monster (1964)
Godzilla vs. Monster Zero (1965)
Godzilla vs. the Sea Monster (1966)
Son of Godzilla (1967)
Destroy All Monsters (1968)
Godzilla's Revenge (1969)
Godzilla vs. Hedorah (1971)
Godzilla vs. Gigan (1972)
Godzilla vs. Megalon (1973)
Godzilla vs. Mechagodzilla (1974)
Terror of Mechagodzilla (1975)
Godzilla 1985 (1984)
Godzilla vs. Biollante (1989)
Godzilla vs. King Ghidorah (1991)
Godzilla vs. Mothra (1992)
Godzilla vs. Mechagodzilla II (1993)
Godzilla vs. Spacegodzilla (1994)
Godzilla vs. Destroyer (1995)
(U.S.) GODZILLA (1998)
Godzilla 2000 (1999)
Godzilla vs. Megaguirus (2000)
Godzilla, Mothra & King Ghidorah (2001)
Godzilla Against Mechagodzilla (2002)
Godzilla: Tokyo S.O.S. (2003)
Godzilla: Final Wars (2004)