Member News - February 2012
Submitted by EdBremer on Thu, 02/23/2012 - 15:35.
in



Advance tickets available for the sunset cruise aboard The Adventuress
Call now (425) 303-9070 to reserve your place on board!!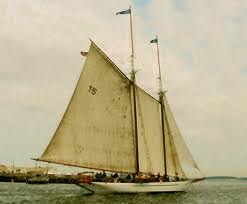 The Adventuress is a nearly 100 year old sailing vessel. She is the "crowning jewel" of the Pacific Northwest's collection of wooden boats. Originally commissioned in 1913 for scientific research in the Arctic, today this Port Townsend based National Historic Landmark sails the seas offering environmental education, traditional sailing experiences and fun for the whole family.

Every year for the past 10 years, KSER and The Adventuress have teamed up for a joint fund-raising sail from Everett. There's always good food, good fun and good music performed by a local musician that makes the 3 hours on the water fly by like the gulls off the starboard side.

This year the sail happens from 5 p.m. to 8 p.m. on Saturday, April 7th and for the first time, you can reserve tickets for this sail.

$60 per ticket will secure a berth aboard the Adventuress for the April 7th sail. There are only 40 spaces available and when we offer them "on the air" we always sell out. So, call your friends, email the family and get together a group and order your tickets now for this fun(d) raiser for both KSER and The Adventuress. Call (425) 303-9070 anytime Monday through Friday from 10 a.m. to 5 p.m. to order those tickets.

Don't be left standing on the dock waving to The Adventuress as she sets sail when you can be on board, raising the sails, pulling the lines and taking the helm in a three hour sunset cruise.

Call (425) 303-9070 and reserve your spot on The Adventuress, Saturday, April 7thfrom 5 p.m. to 8 p.m.





Plans to launch second frequency continue
The Federal Communications Commission in 2010 awarded the KSER Foundation a permit to begin construction of a second frequency – 89.9 FM KXIR – that will improve our coverage in five counties: Snohomish, Island, Jefferson, Skagit and North King County.

The KSER Board of Directors has formed a committee dedicated to this project. This committee meets regularly and is executing on a detailed plan to explore options that will get 89.9FM on the air by November 2013. The long-range plan is to have 89.9FM and 90.7FM develop distinctive programming, giving listeners the power to choose what they want, when they want. But for several years, you'll hear KSER on both frequencies.
KSER General Manager Bruce Wirth resigns
Thank You and Farewell to Danny Holiday
KSER is saddened to bid farewell to our radio colleague Danny Holiday. Danny, host of the popular Rock 'N' Roll Time Machine, heard most recently Saturday mornings on KSER, passed away February 20, 2012 after a long illness.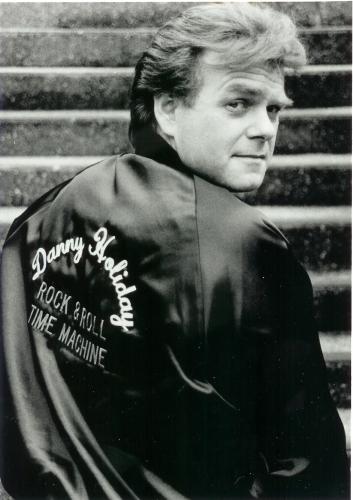 (Program note: KSER is planning a broadcast tribute to Danny Holiday. Watch the website and keep listening to KSER for more details.)

Danny's Rock 'N' Roll Time Machine focused on the music of the 1950s and '60s, the formative years of rock 'n' roll, and of deejays like Danny Holiday. Raised in Everett and transplanted to Anacortes, Danny developed an early passion for rock music and brought that zeal to radio stints at KOL in Seattle during the "boss jock" era, and later to the Rock 'N' Roll Time Machine on KZOK and KBSG in the 1980s and '90s. During the 1970s he worked in the record industry, getting to know and promote many famous artists.

After a period of retirement, Danny felt the call of the microphone and revived the Rock 'N' Roll Time Machine on KSER. He called his three-hour programs, "a back-roads approach to the music", incorporating bits of artist trivia, alternate recordings, personal stories and Danny's wry personality. As he used to say, "there is not another show exactly likely this one anywhere in the world." We would add that Danny was surely a one-of-a-kind too.
Recognition open house scheduled for March 13
The KSER Board of Directors has announced that KSER General Manager Bruce Wirth has resigned. He will complete his duties at KSER on Feb. 29.

Effective March 1, News and Public Affairs Director Ed Bremer will take on the role of Interim General Manager and assume responsibility for the day-to-day operations of KSER. A search for new leadership, led by a committee of board and community members, is currently underway.
Bruce began working for KSER in August 2006. During his five years, both weekly audience and annual income for KSER have doubled. Bruce also dramatically improved online services to listeners by launching a new KSER website that now includes live playlists, a playlist archive and the new Radio Replayer.
The KSER Board of Directors invites you to join in a recognition celebration of Bruce's service to KSER at an open house from 6 to 7 p.m., Tuesday, March 13 before the monthly board meeting.
If you have any questions, please contact the president of the KSER Board of Directors at boardprez@kser.org.

The Search for a new manager has begun
The KSER Board of Directors has begun the search for a new Manager. A committee of board and community members is seeking input from many sources to determine the best skills and characteristics to take KSER forward. A job description is being developed and a nationwide search will begin soon.
If you have any questions, please contact the president of the KSER Board of Directors at boardprez@kser.org.

Know someone who speaks up to make a difference?
Plan now to nominate him or her for the KSER Voice of the Community Award!
This annual award recognizes local voices that speak up and out about community or cultural concerns impacting Snohomish or Island counties with positive results for your local community – no matter the size!
You can nominate an organization, a business or an individual of any age that makes a positive community impact or an individual or organization that makes a positive cultural impact.
Nomination forms will be available at the KSER studio and on www.KSER.orgbeginning early March. Deadline for submission is July 31, 2012.
Winners will be recognized at the KSER Voice of the Community Award Celebration to take place Saturday, November 10.
Questions? Email KSERVoice@gmail.com.
Applications open for Board of Directors and Community Advisory Board
The KSER Foundation is always interested in receiving applications from qualified, dedicated community members who are interested in serving on the KSER Board of Directors or the Community Advisory Board (CAB).
The CAB meets quarterly to offer input, suggestions, comments or concerns about KSER's service to the community. For more information, click here.
The KSER Board of Directors is responsible for governing the KSER Foundation. Board members typically serve a three-year term, unless appointed to fill current open seats, and are limited to three consecutive terms. For more information click here or contact boardprez@kser.org.


Subscribe to this blog