Board
KSER Board of Directors
The KSER Foundation is an independent non-profit foundation 501 (c) 3 governed by a Board of Directors elected annual by our donor/members. Board members typically serve a three-year term, unless appointed to fill current open seats, and are limited to three consecutive terms.
The Board usually meets the second Tuesday of the month. Notices of public board meetings are posted on the home page of the KSER website. The public is welcome to attend
For more information about the KSER Foundation including Bylaws, Articles of Incorporation, and recent tax statements, visit the Foundation page.
You can contact the Board via mail to the station, via email or by leaving a message on our listener comment line at 425-303-9070.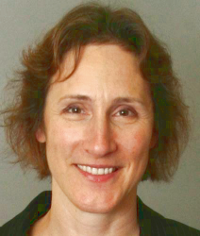 Brenda Mann Harrison - Board President
Occupation: Sr. Communication Consultant and Media Relations, Safeco Insurance
Residence: Snohomish, WA
On Public Radio: Independent public radio has the power to provide a different point of view from what we normally receive through the media, to serve as a forum for different voices from around the world or around the corner, and to help preserve democracy. To be a vital resource, public radio should serve the common good, providing news, information, education and culture that enriches lives and connects us with each other.
Board / Community Experience: Leadership Tomorrow Class of 2011; International Association of Business Communicators; Advisory Board for Snohomish High School Department of Technology and Business; Previous: Cocoon House Program Committee and Speakers' Bureau.
Current term expires 2013
Number of consecutive terms - 2
Years of Volunteer Service with KSER – 6

---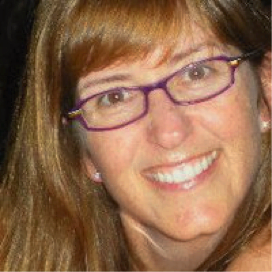 Hayden Bixby - Vice President Occupation
: Tenured English Faculty, Edmonds Community College
Residence
: Kenmore, WA
On Public Radio
: Community radio is a vital component of a society that values diversity of opinion and informed citizens.
Board / Community Experience
: I am in my sixth term as a board member for a family-owned business based in Billings, Montana, and I serve as a founding member of the Advisory Committee for Cura Orphanage, a home in Kenya for 50 children who lost their parents to AIDS. Throughout my years at the college, I have served on policy-making and oversight committees, as well as on the executive council for the faculty union. I am a graduate of the Leadership Snohomish County class of 2011.
Current term expires 2014
Number of consecutive terms - 1
Years of Volunteer Service with KSER – 1
---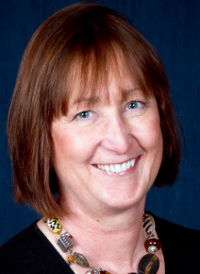 Marla Hamilton Lucas
-
TreasurerOccupation
: Small business owner
Residence
: Snohomish, WA
On Community Radio's Role
: I appreciate the commitment that public radio makes to providing balanced and thoughtful coverage of news and issues. I think it's good that KSER is taking public radio back a few steps and presenting content that is community generated and providing some points of view that the larger public radio stations are not. I'd like to see this community resource be able to continue and to grow.
Board / Community Experience
: Most recently Finance Manager at a Conservation District for more than ten years, working directly with/for a volunteer Board of Supervisors. Began professional career in public accounting and have worked at several large companies in the Seattle area in various financial roles. Washington State CPA. Member of Snohomish City Toastmasters.
---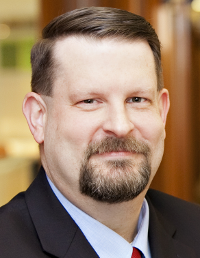 Brad Goergen
-
SecretaryOccupation
: Attorney, Graham & Dunn PC
Residence
: Edmonds, WA
On Public Radio
: Community radio is a modern form of the "marketplace of ideas" at the local level. Community radio provides a forum for us, as a community, to express ourselves, to listen, and to find those things—ideas, songs, conversations—that resonate for each of us.
Board / Community Experience:
Leadership Snohomish County, Class of 2011/2012; Western Oregon University Foundation, 2009–present; Editorial Board of The Advocate (official publication of the Idaho State Bar): 2004–2007; City of Stayton, Parks Board: 1998–1999.
---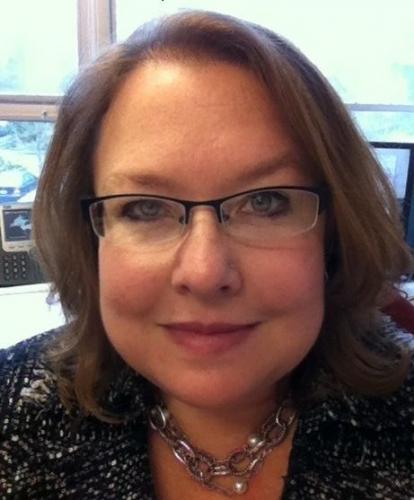 Heather BennettOccupation:
Executive Director of Institutional Effectiveness & Resource Development, Everett Community College
Residence:
Everett, WA
On Public Radio:
Independent public radio serves the community by broadcasting local and global news and commentary. Typically marginalized by mainstream media, these voices are essential to supporting the ideal of an informed, engaged community. Independent public radio also offers listeners access to local artists and music programming driven by local volunteers, which helps create a vital sense of community cultural connection in our region.
Board / Community Experience:
With more than 15 years of experience in fundraising for nonprofit arts, education, and social service organizations, I currently serve Everett Community College by managing its grants activities and by organizing and supporting its community-based strategic planning process, including implementation and outcomes reporting. I served on the board of the Kentucky Women Writers Conference for three years (2003-06), and I have been on the board of Poetry Northwest since 2010. I am a graduate of the Leadership Snohomish County class of 2011, and served on the Education Days Committee in 2011-12. I am a member of the Washington Executive Leadership Academy (WELA) class of 2013.
Appointed: April 9, 2013
---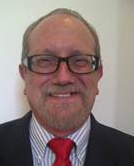 Ed GaspariniOccupation
: Semi-retired Technical Writer/Business Analyst
– The Boeing Company; Grants Writer.
Residence
: Sultan, WA
On Public Radio
: In the age of McRadio, community radio is about the only place left for local news and local interest programming, music and other entertainment programs that have appeal for niche audiences. We can also provide information on services available in the community that people without computers would not normally be aware of.
Community/Board Experience
: KSER Volunteer and on-air host 2005-2013 (The Road Home; Academy of Comedy); Evergreen Food Rescue; Mountainview Church Men's Activities Director, Sunday School Teacher; FareStart Volunteer.
---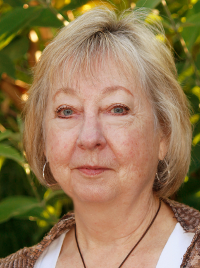 Pam SomersOccupation
: Accounts Payable Specialist, United Way of Snohomish County
Residence
: Lake Stevens, WA
On Public Radio
: Community radio is unique - offering a non-commercial source of local, national and global information, providing an avenue for local talent, and giving each of us the opportunity to become more involved in its success.
Board / Community Experience
: Currently serving as the KSER Board / Volunteer Liaison, Ethics Officer and board member. Former community experiences include the Washington Public Campaign Finance Reform and Healthcare For All Washington
Current term expires 2012
Number of consecutive terms - 1
Years of Volunteer Service with KSER – 4
---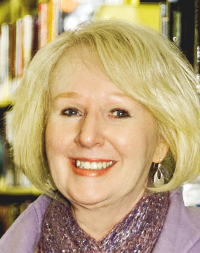 Cheryl TelfordOccupation
: Strategic Partnerships Manager, Sno-Isle Libraries
Residence
: La Conner, WA
On Public Radio
: I believe the intrinsic value of Community Radio is it strengthens the "cultural health" of a region. In addition, it empowers community members by providing a forum for a diversity of viewpoints and ideas, and promotes awareness of local organizations and services.
Board / Community Experience
: Serving on the Workforce Development Council (WDC) Snohomish County Board, as chair of the WDC Services Delivery Committee, the WDC Executive Board, the WDC Communications and Policy Board, and the Economic Alliance Snohomish County, Community and Small Business Development Board.
---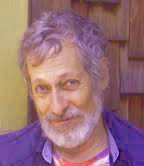 Sandy ThompsonOccupation
: Retired OLTP database architect
Residence
: Everett, WA
On Public Radio
: Above all, public radio belongs to its listeners, not to some corporation or institution. Public radio serves its listeners best when it provides news, music, and information the corporate and institutional system omits. It can give local artists, community members and organizations a voice. It can improve democracy by making people better informed.
Board / Community Experience
: KSER Board (2003-2012); Everett Public Library Board (2005-2010); Friends of Everett Public Library (2012).