Women Who Rock!
File Name
Floating_World-Women_Who_Rock.mp3
Show
Date Aired
2011-02-13
Description
"I Saw You on the Radio! Women Who Rock Build Solidarity Through Participatory Community Media"
On February 13th, 2011, several Women Who Rock organizers and participants were invited to discuss and share their work on local community radio station KSER in Everett, WA during a show called Floating World.
The goal of the show was to share with listening audiences what they might experience at the Women Who Rock Conference to be held in the subsequent days of the broadcast.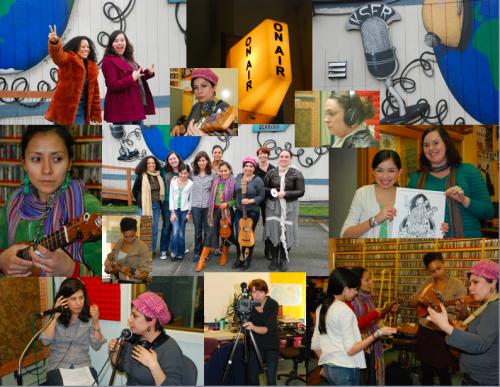 In real time, the WWR performed interviews, participatory music demonstrations, shared personal stories about the WWR collective, reflected on recorded music selections, and filmed the event.
Our intention is to share a piece of this event through a film presentation and demonstrate how the radio event was, in itself, an example of exactly the purpose of the WWR conference to:
"...highlight both contemporary and past movements in and outside of Seattle by bringing together musicians, activists, writers, advocates, educators, and scholars to talk about questions of female representation and access for women within music scenes,"


and how in that particular moment, solidarity was formed through the liberatory practice of participatory community media.
3396 reads

440 downloads

30 plays