File Name
KSER_Sound_Living_20090703_Exec_Reardon.mp3
Show
Date Aired
2009-07-03
Description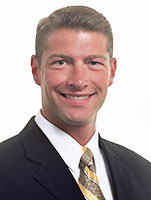 Now is his 2nd term as
County Executive, Aaron Reardon
was a State Senator and Representative before becoming Snohomish County's youngest Executive.
A life-long Snohomish County resident, Aaron Reardon grew up in a trailer park and got involved in politics when, at age 10, he took exception to the efforts of President Reagan to declare ketchup a vegetable in school lunches and took his concerns to Representative Al Swift.
He's been called "young and bright" by supporters and "cocky" by detractors.
Listen to the
interview online
or
download the MP3 archive
of show to your computer.
SOUND LIVING is a locally-focused, live, call-in program featuring some of the interesting people, provocative ideas and important concepts that make living in the North Puget Sound unique.
8221 reads

8031 downloads

58 plays