Thank You and Farewell to Danny Holiday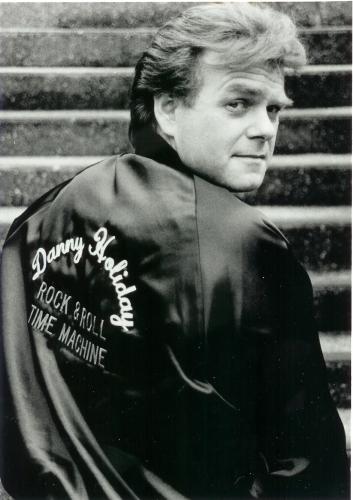 KSER is saddened to bid farewell to our radio colleague Danny Holiday. Danny, host of the popular Rock 'N' Roll Time Machine, heard most recently Saturday mornings on KSER, passed away February 20, 2012 after a long illness.


(Program note: KSER is planning a broadcast tribute to Danny Holiday. Watch the website and keep listening to KSER for more details.)
Danny's Rock 'N' Roll Time Machine focused on the music of the 1950s and '60s, the formative years of rock 'n' roll, and of deejays like Danny Holiday. Raised in Everett and transplanted to Anacortes, Danny developed an early passion for rock music and brought that zeal to radio stints at KOL in Seattle during the "boss jock" era, and later to the Rock 'N' Roll Time Machine on KZOK and KBSG in the 1980s and '90s. During the 1970s he worked in the record industry, getting to know and promote many famous artists.


After a period of retirement, Danny felt the call of the microphone and revived the Rock 'N' Roll Time Machine on KSER. He called his three-hour programs, "a back-roads approach to the music", incorporating bits of artist trivia, alternate recordings, personal stories and Danny's wry personality. As he used to say, "there is not another show exactly likely this one anywhere in the world." We would add that Danny was surely a one-of-a-kind too.

Thank you, Danny Holiday, for your service to KSER, to our listeners, and to the music you loved.