KSER Voice of the Community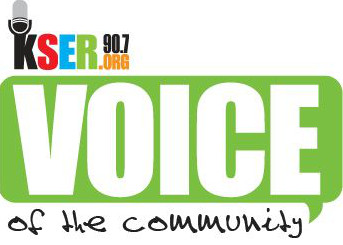 KSER Voice of the Community Award Celebration
7 p.m. Saturday, Oct. 19
Henry M. Jackson Conference Center - Everett Community College
2000 Tower St., Everett, WA 98201
Doors open at 6:30 p.m. for silent auction, sweet and savory bites, music and cash bar.
Tickets are $15 at the door.
2013 Award Recipients
The KSER Voice of the Community Award recognizes local individuals, organizations and businesses that speak up to raise awareness about community or cultural concerns with positive results.
As a forum for diverse community voices and views, KSER is proud to announce the 2013 KSER Voice of the Community Award recipients.
Community Impact by an Individual
Kristin Ebeling, director, skate park and youth programs for Mukilteo YMCA
Sandra VanderVen, senior organizer, Fuse
Community Impact by an Organization
Japanese Gulch Group
Community Impact by a Business
Economic Alliance Snohomish County
Cultural Impact by an Organization
Everett Music Initiative
Cultural Impact by a Business
Whidbey Telecom
Thank you sponsors!