Wyrm live on the Tunnel!
Submitted by RobEmery on Mon, 12/08/2008 - 17:20.
in
This Friday on the Tunnel, the experimental group Wyrm, will be performing live in the KSER studios.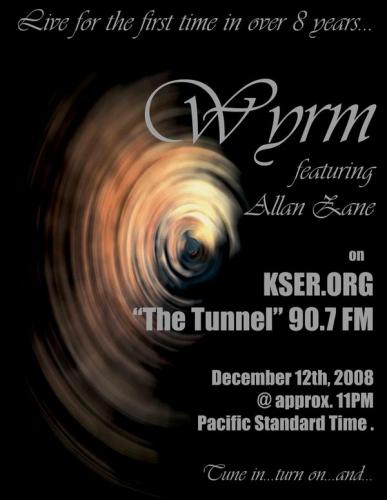 Wyrm is Allan Zane and Liz Lang, two electronic artists from North Carolina who explore the bounders of experimental art music. Wrym are performing in Seattle at the Josephine in Ballard Saturday night.
Tune-in for the live show at 11:00pm on Friday, December 12th for a show guaranteed to expand your mind.

Subscribe to this blog